1962 E-Type Jaguar Roadster
This Classic 1962 Jaguar E-Type Roadster had been owned by a Local Business man for the last 30 years.
Jules Bodycraft was commissioned to complete a total restoration on this Classic Motor.
This Classic E-type Jaguar was recently sold and entered into the 'Concours d'Elegance' and won first prize in this prestige competition.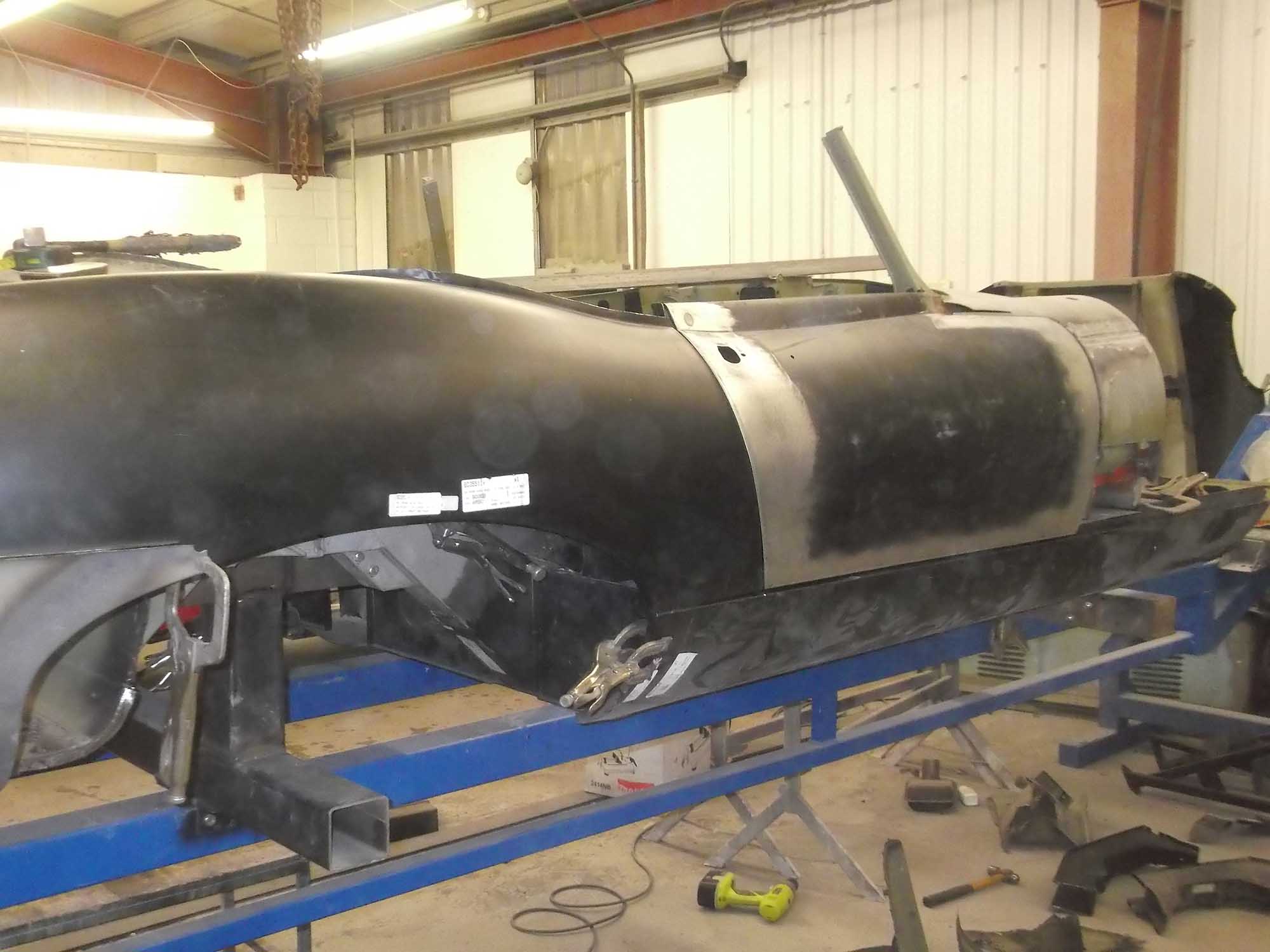 A new Sill and doors were fitted to This E-Type Jaguar Roadster. All joints apertures were then lead loaded.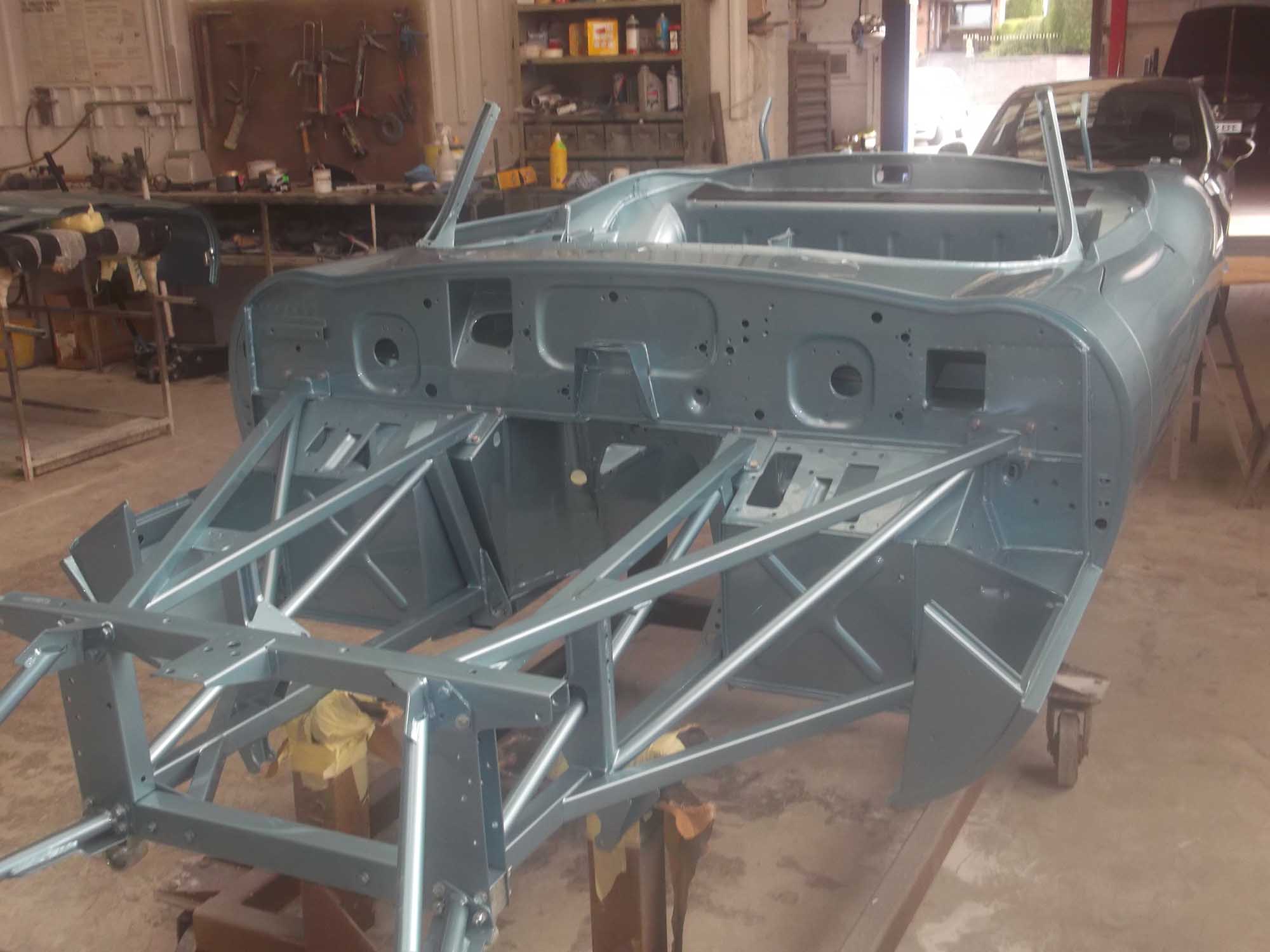 Jaguar E-Type ready for re-fit. Engine frames re-fitted to body of vehicle.
Re-chromed rear tail light and rear bumper was then re fitted to the E-Type Jaguar Roadster. Various stages of re build to this classic vehicle took place.