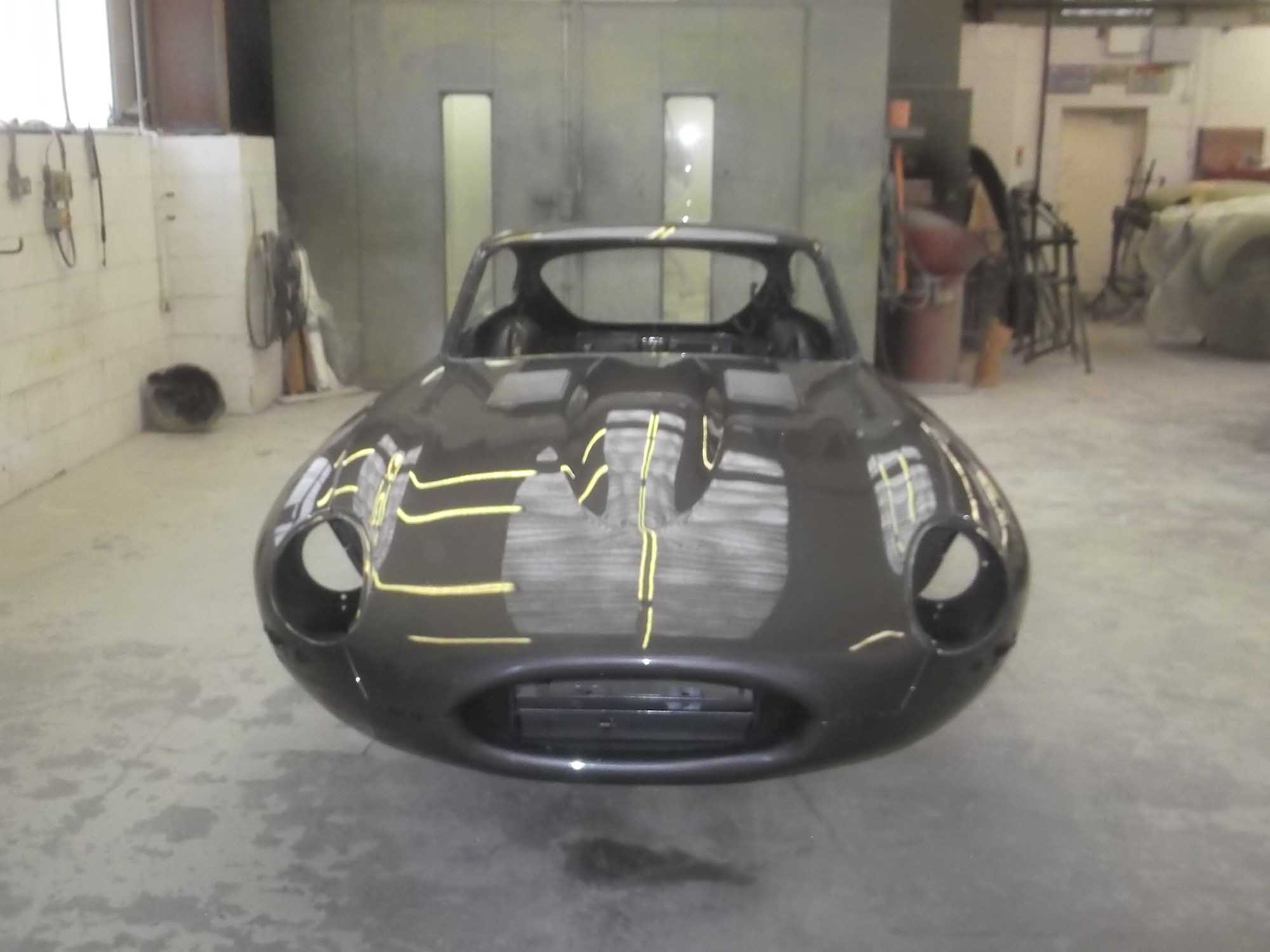 Jaguar E-Type Coupe
This 1962 E-Type coupe belongs to a London based customer who had bought the vehicle as an unfinished project.
We were commissioned to do the following work:
Ill fitted floor pans and sills, all of which were removed and refitted, the vehicle was repanelled and gapped on our jig it was then lead loaded, prepped and painted to a concours standard.
Once this restoration was complete the vehicle was returned to the owner for further re-fit and interior trim

.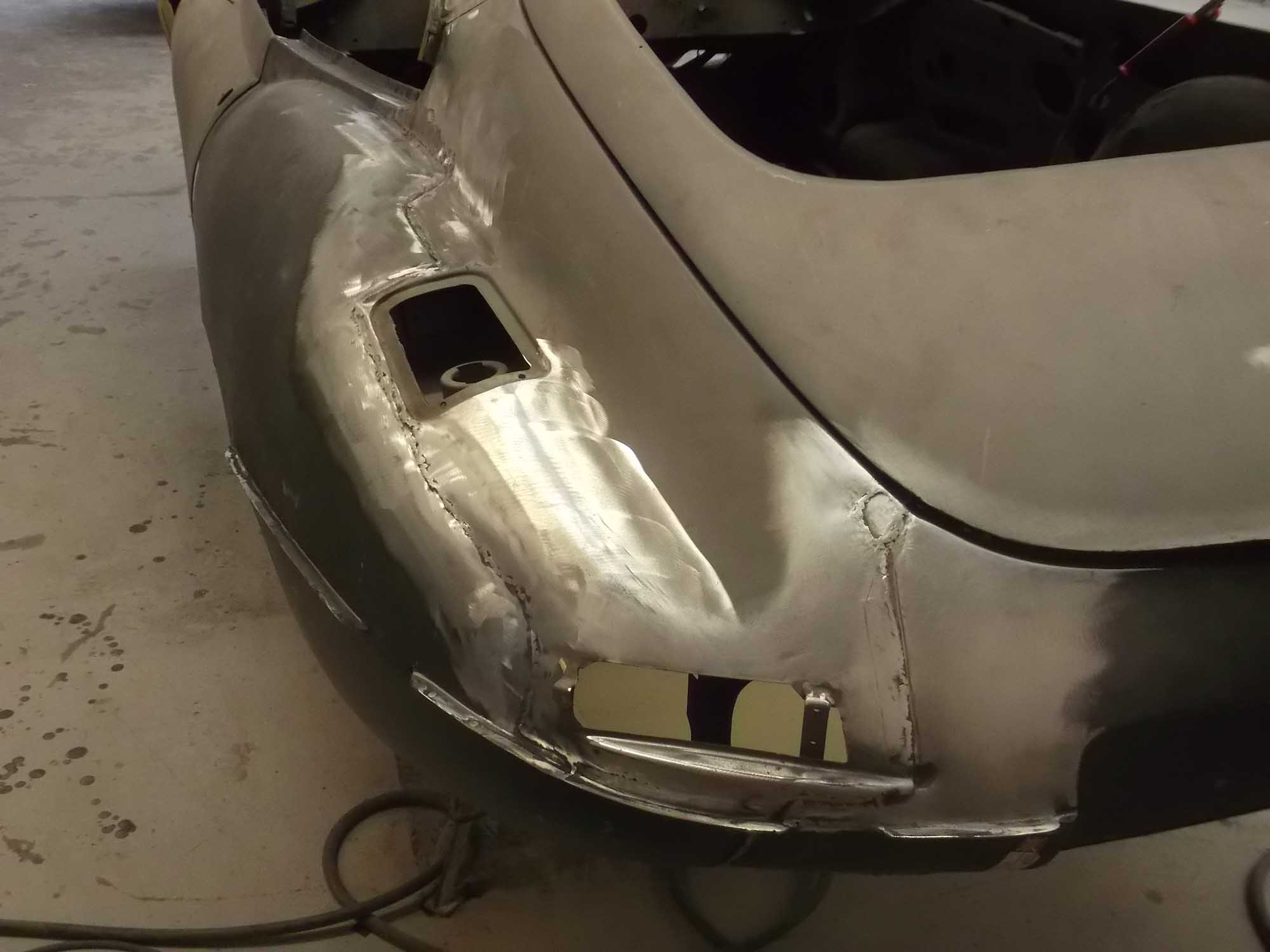 New quarter panel fitted to E-Type Jaguar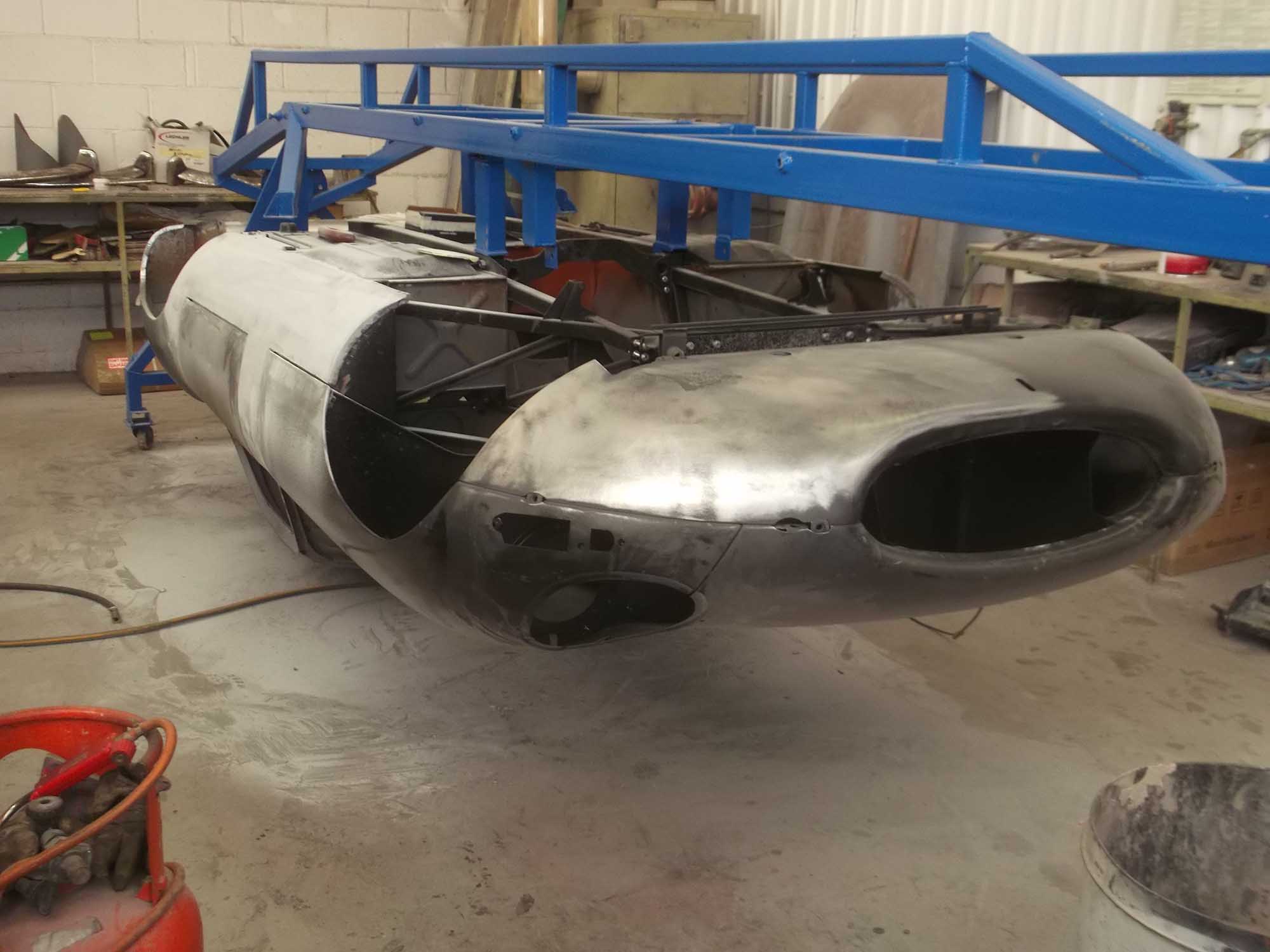 Shot of underside of E-type Jaguar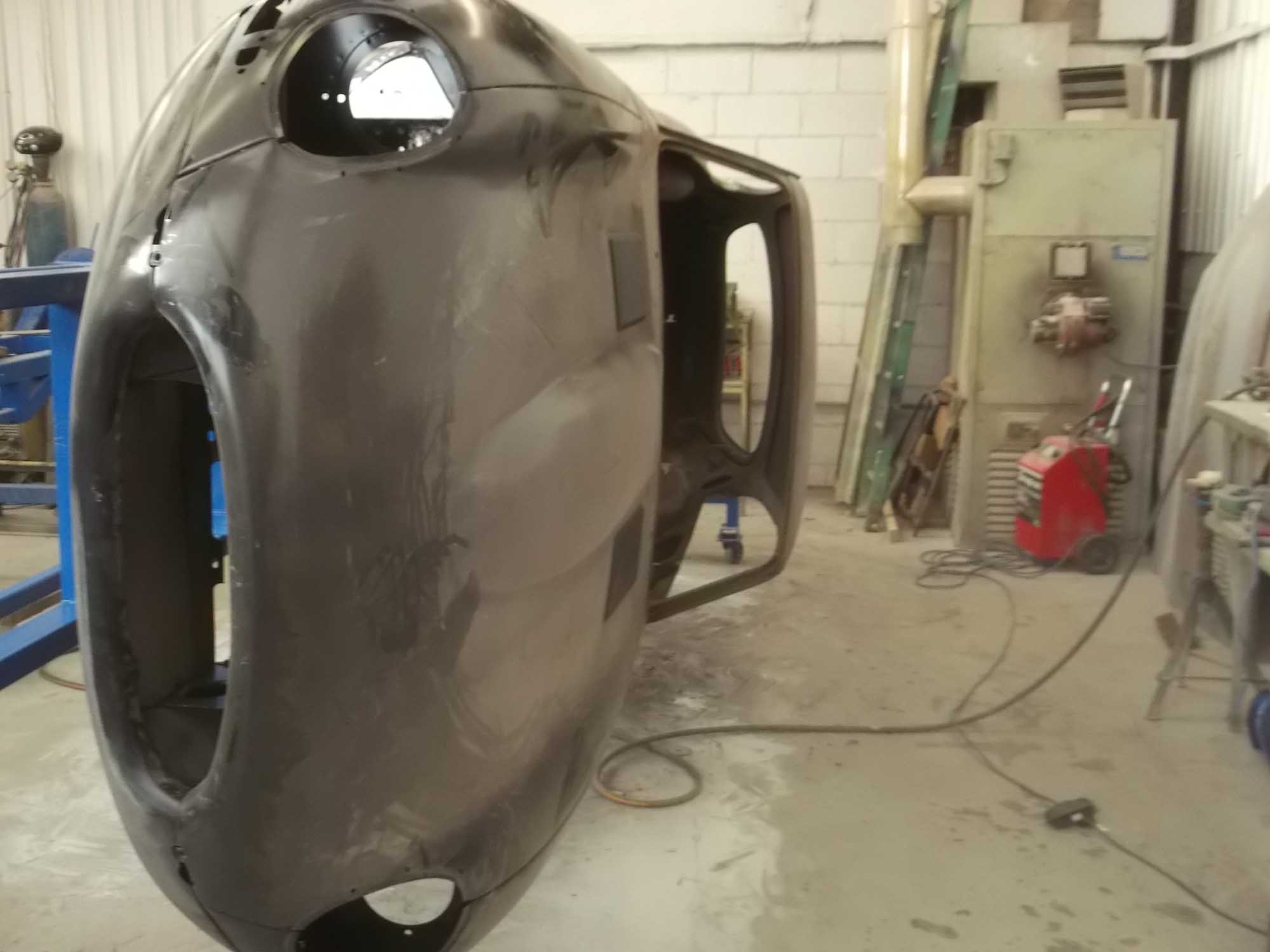 E-Type Jaguar on jig in bodyshop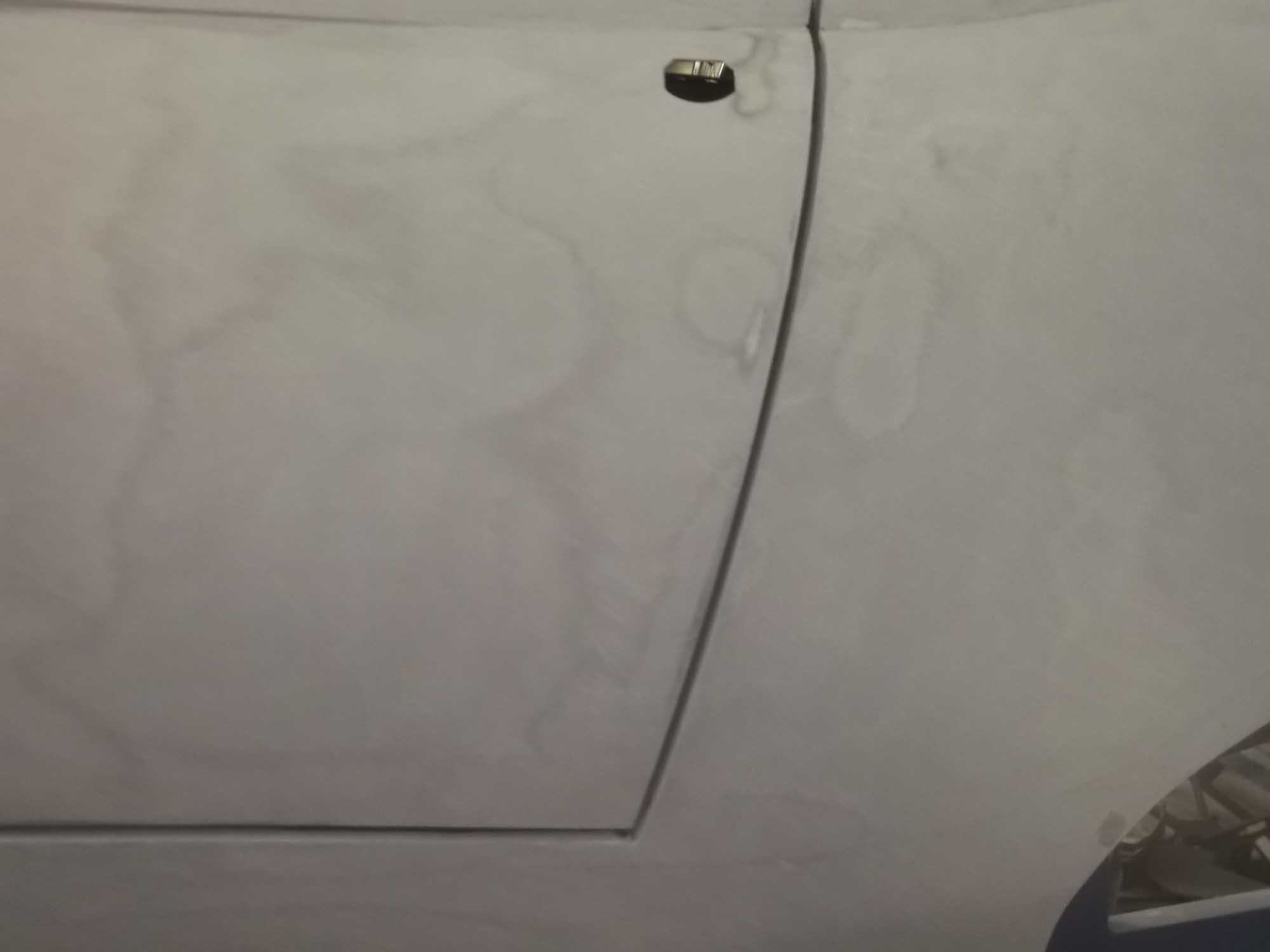 Door apertures gapped and filled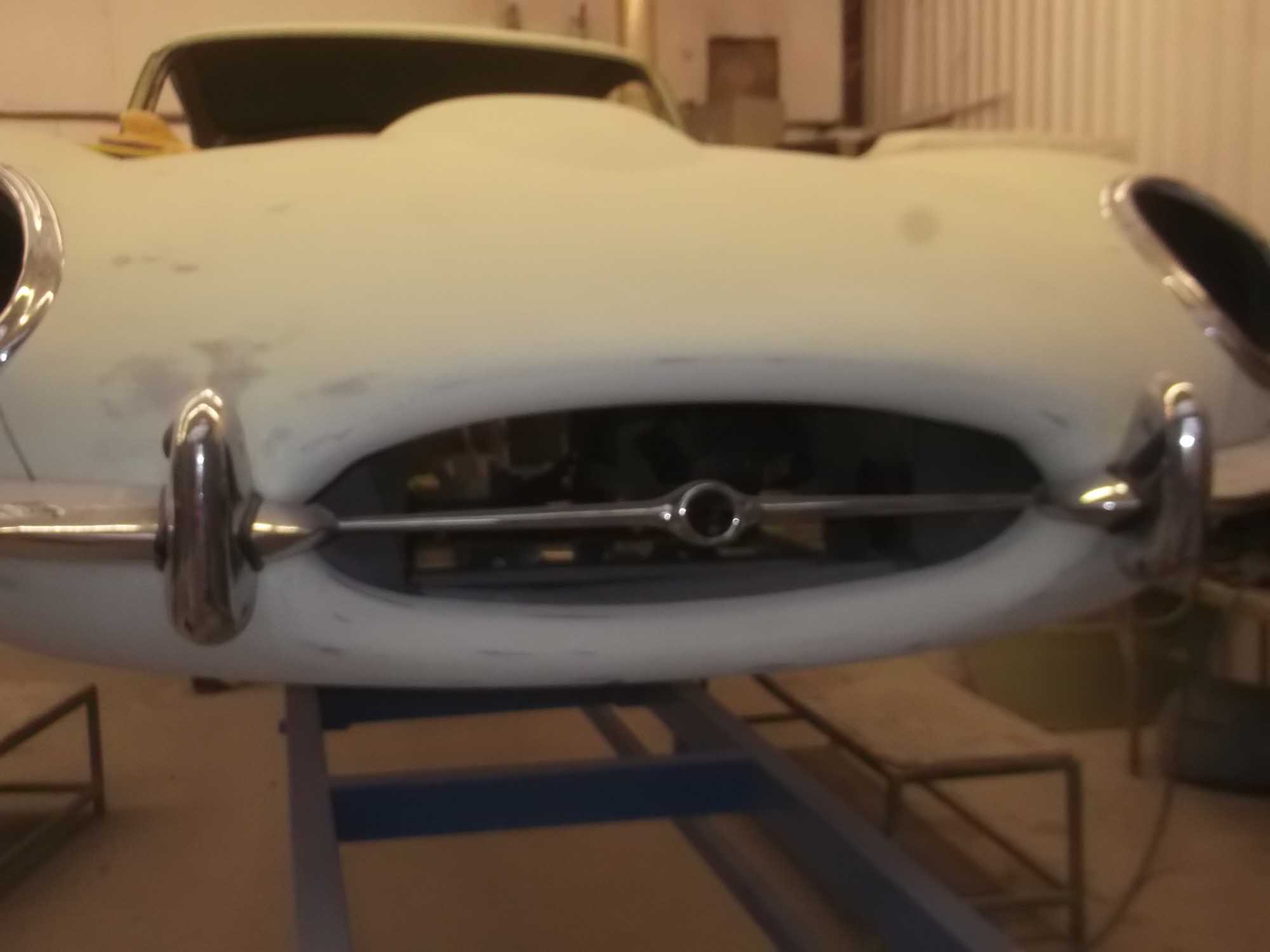 Chrome pre fitted to E-Type Jaguar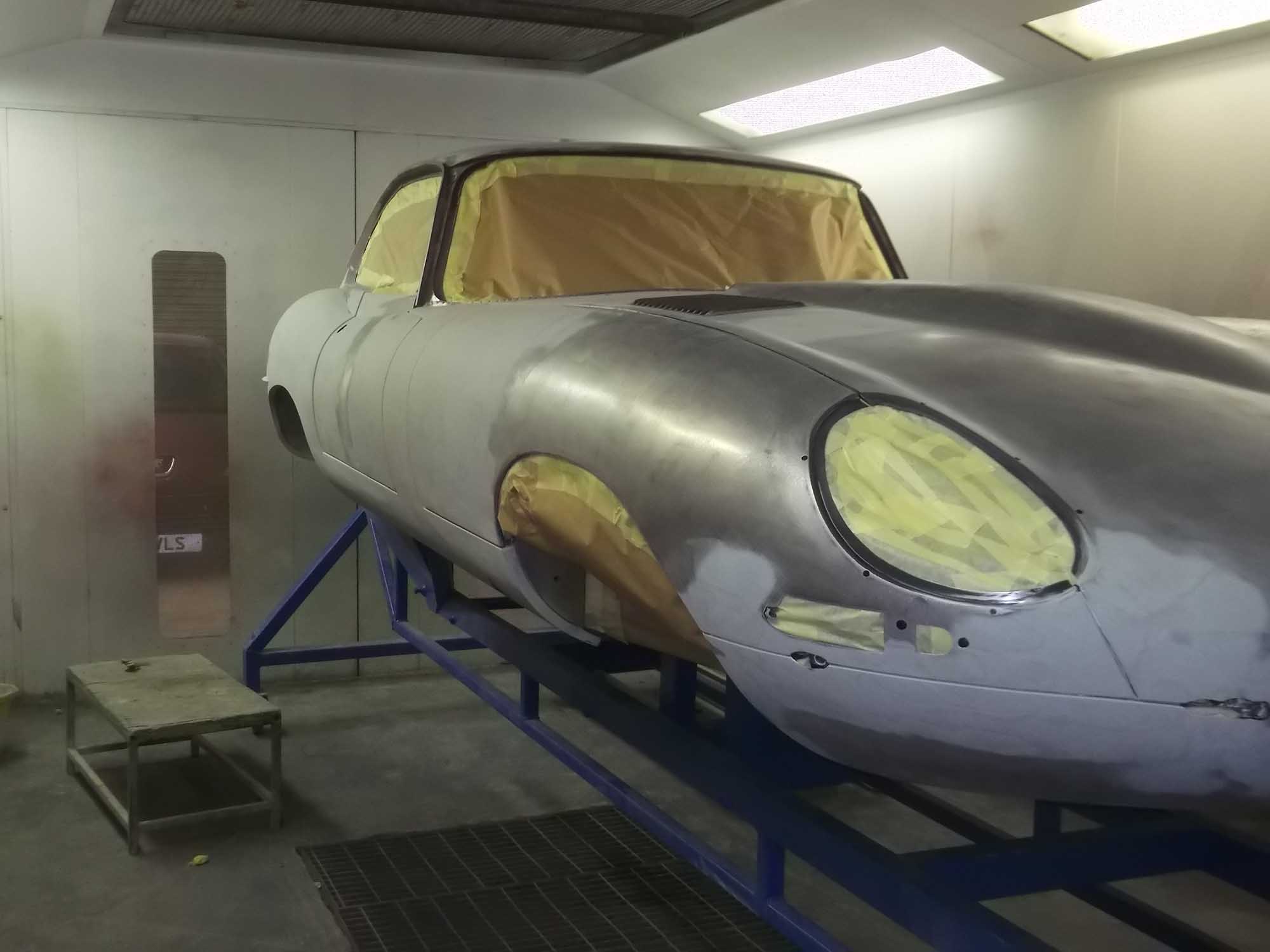 E-Type Body in booth waiting for etch primer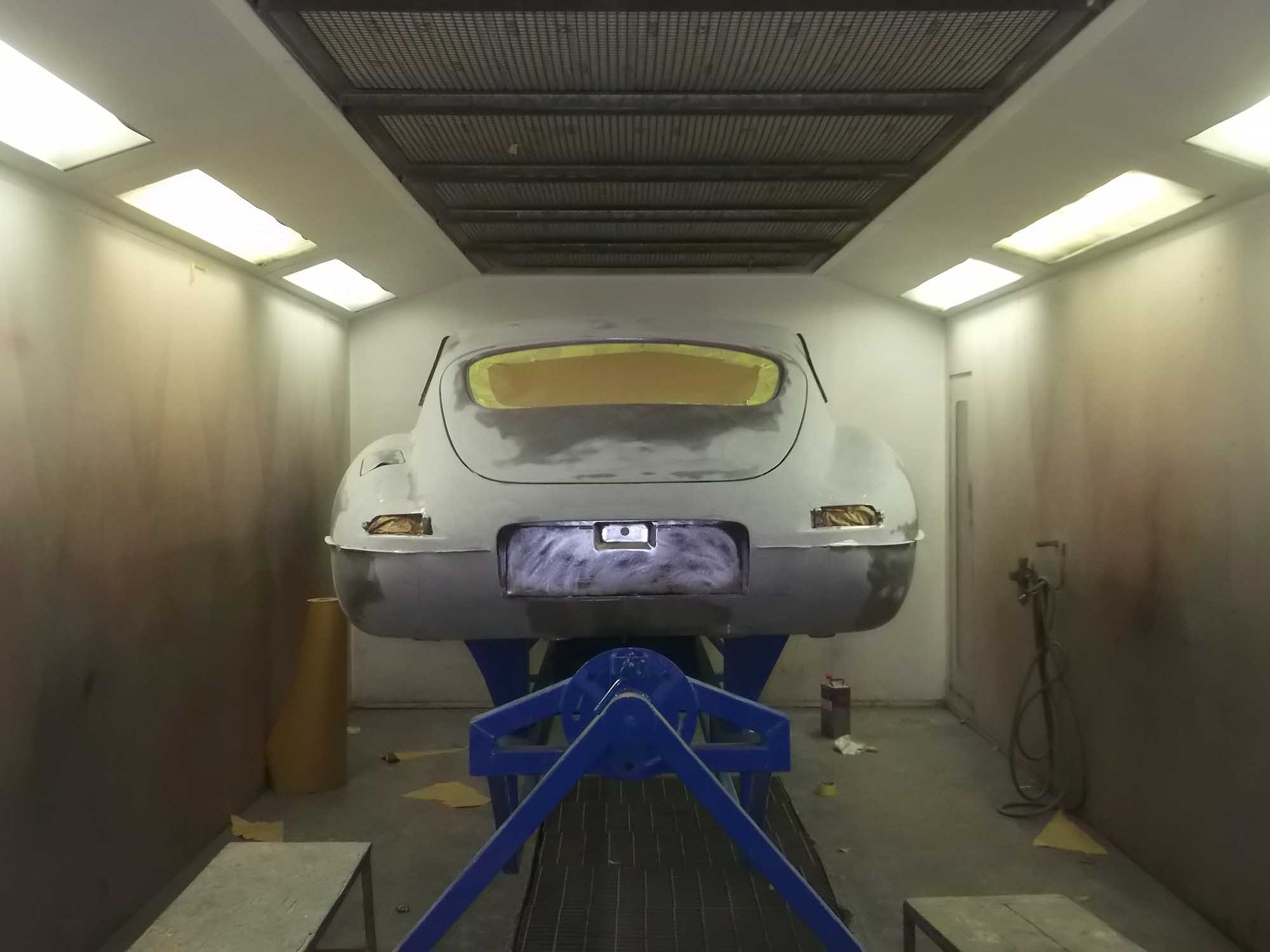 E-Type Body in booth waiting for etch primer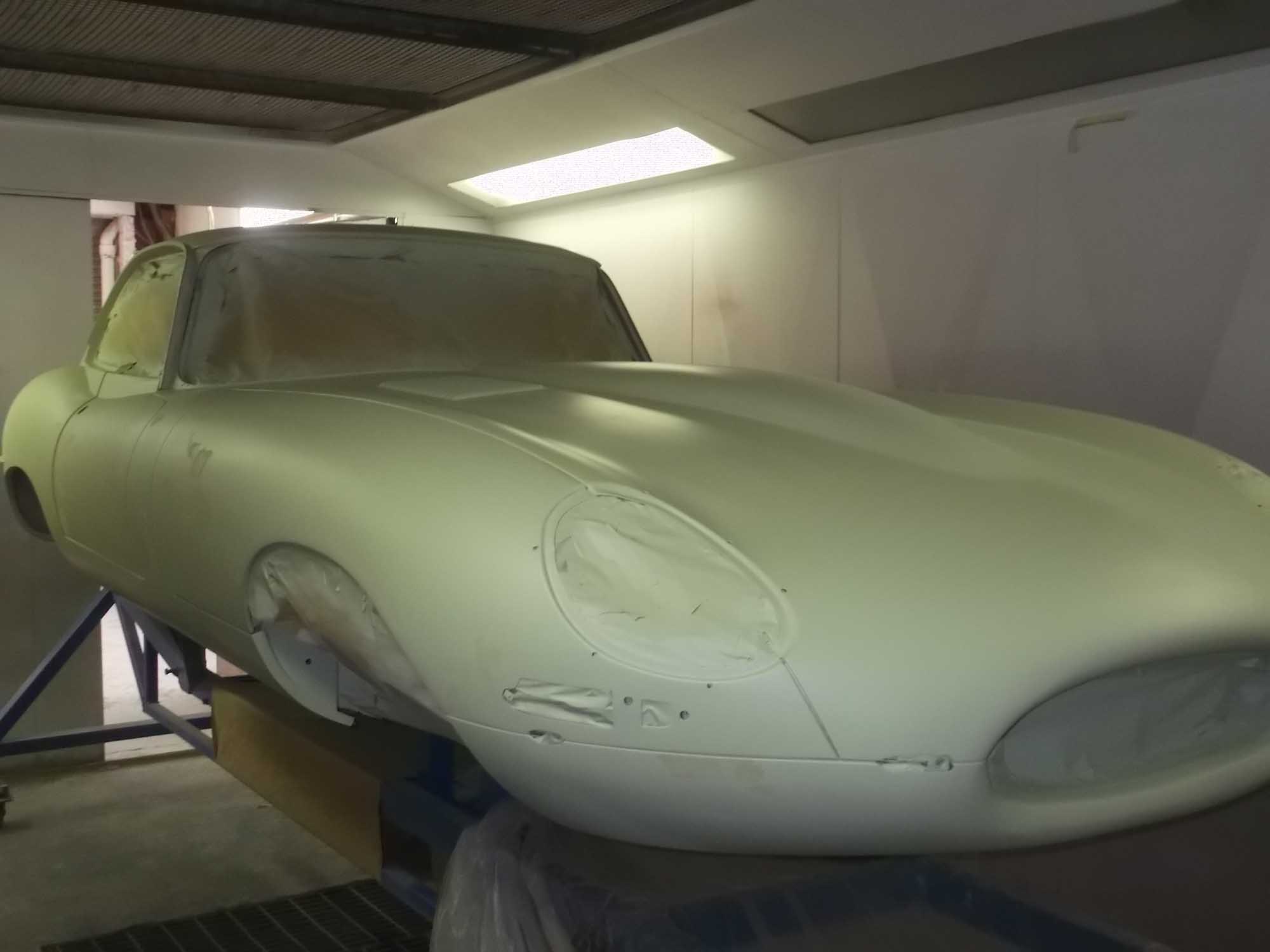 E-Type body in booth in primer filler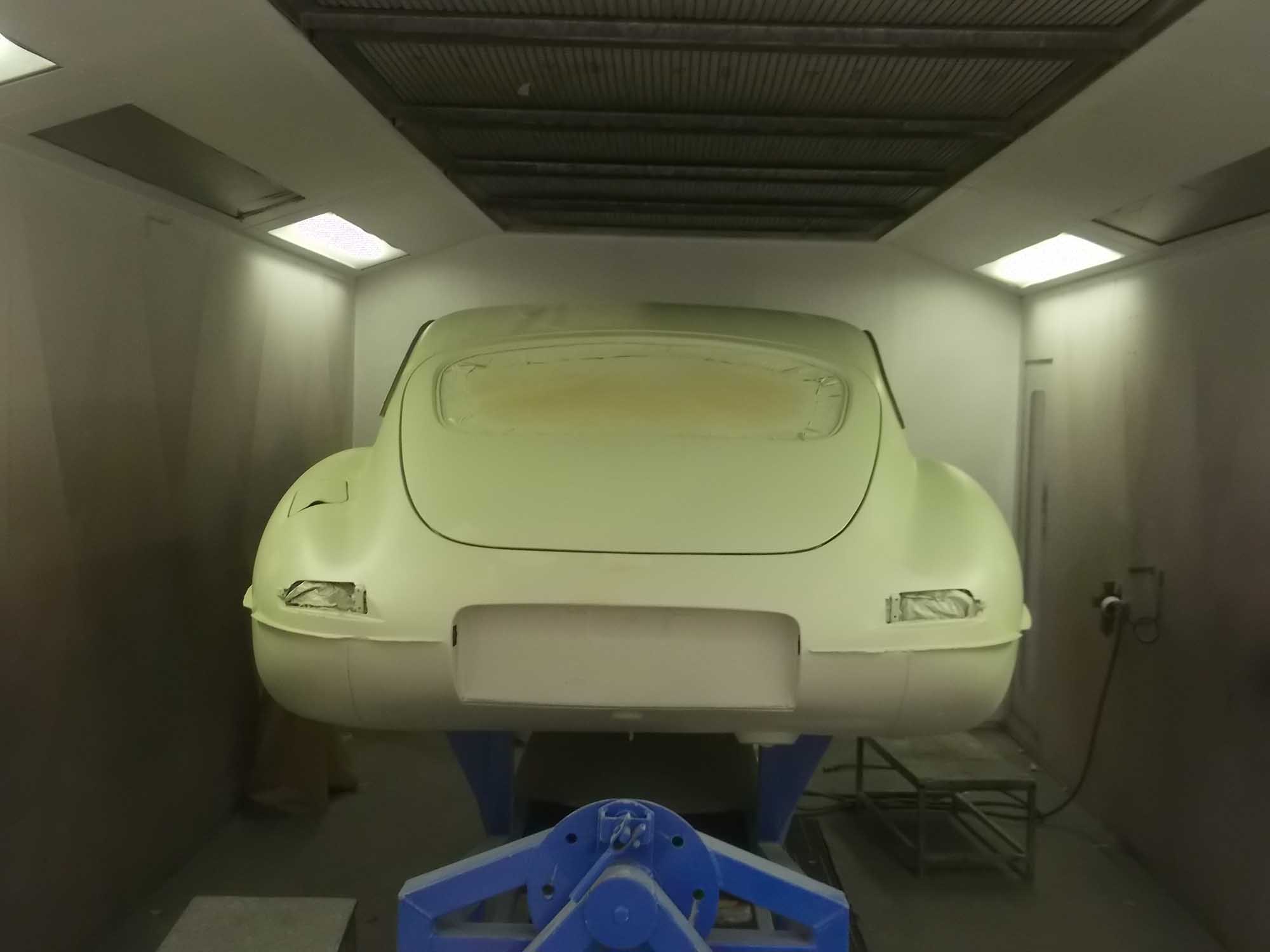 E-Type body in booth in primer filler
Underside/inside and bulkhead of E-Type Jaguar in top coat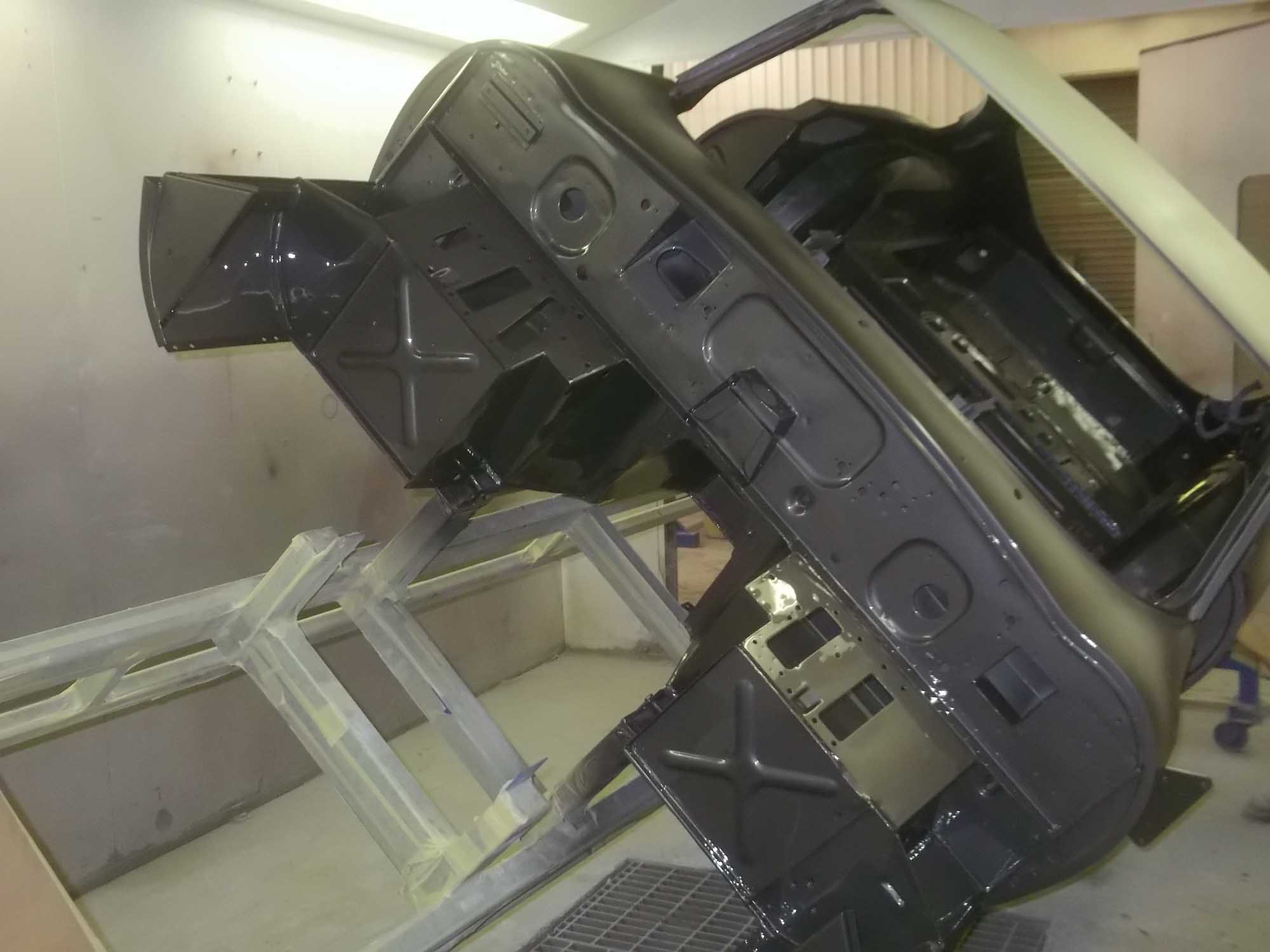 Underside, inside and bulkhead of E-Type Jaguar in top coat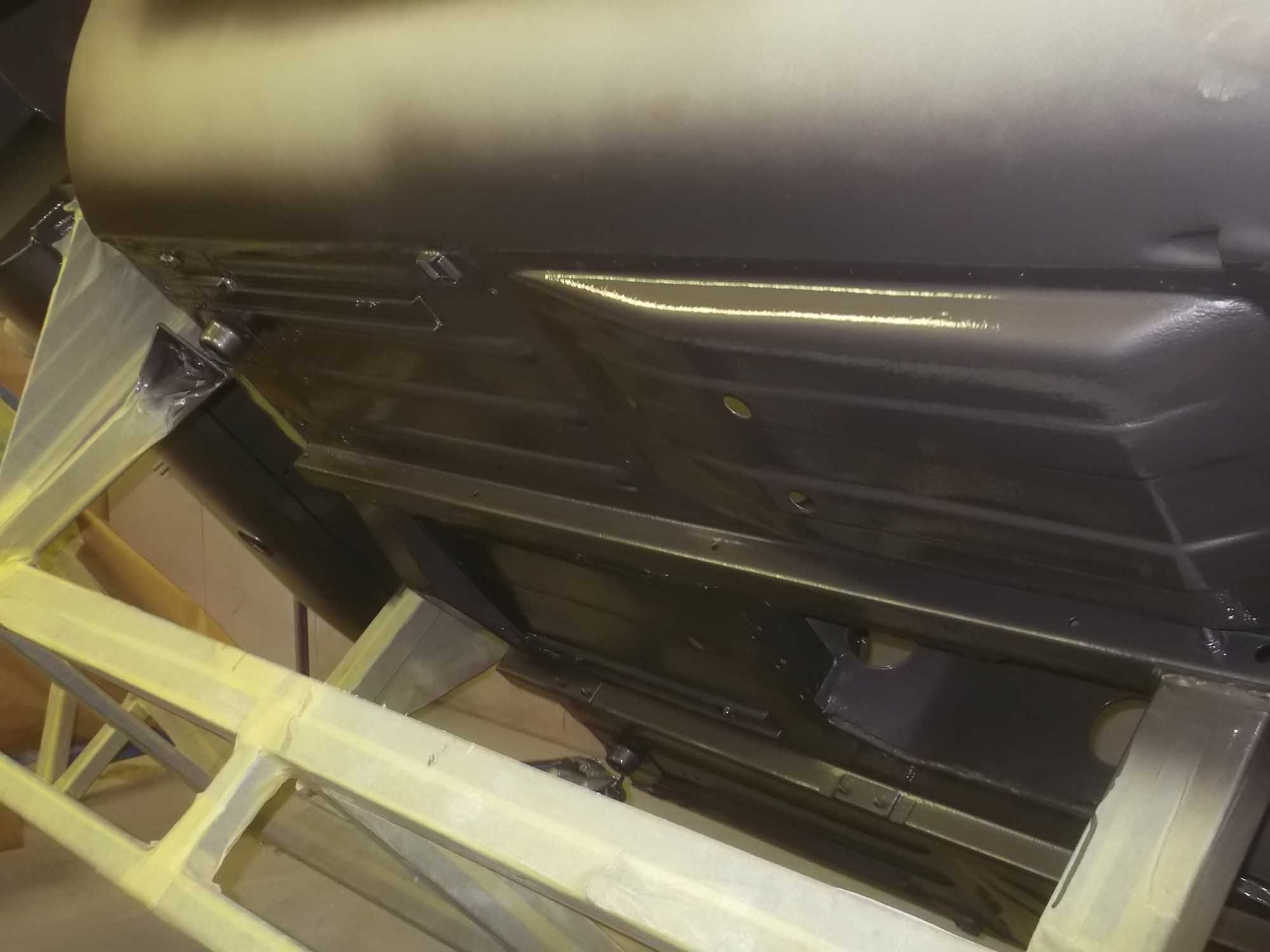 Underside, inside and bulkhead of E-Type Jaguar in top coat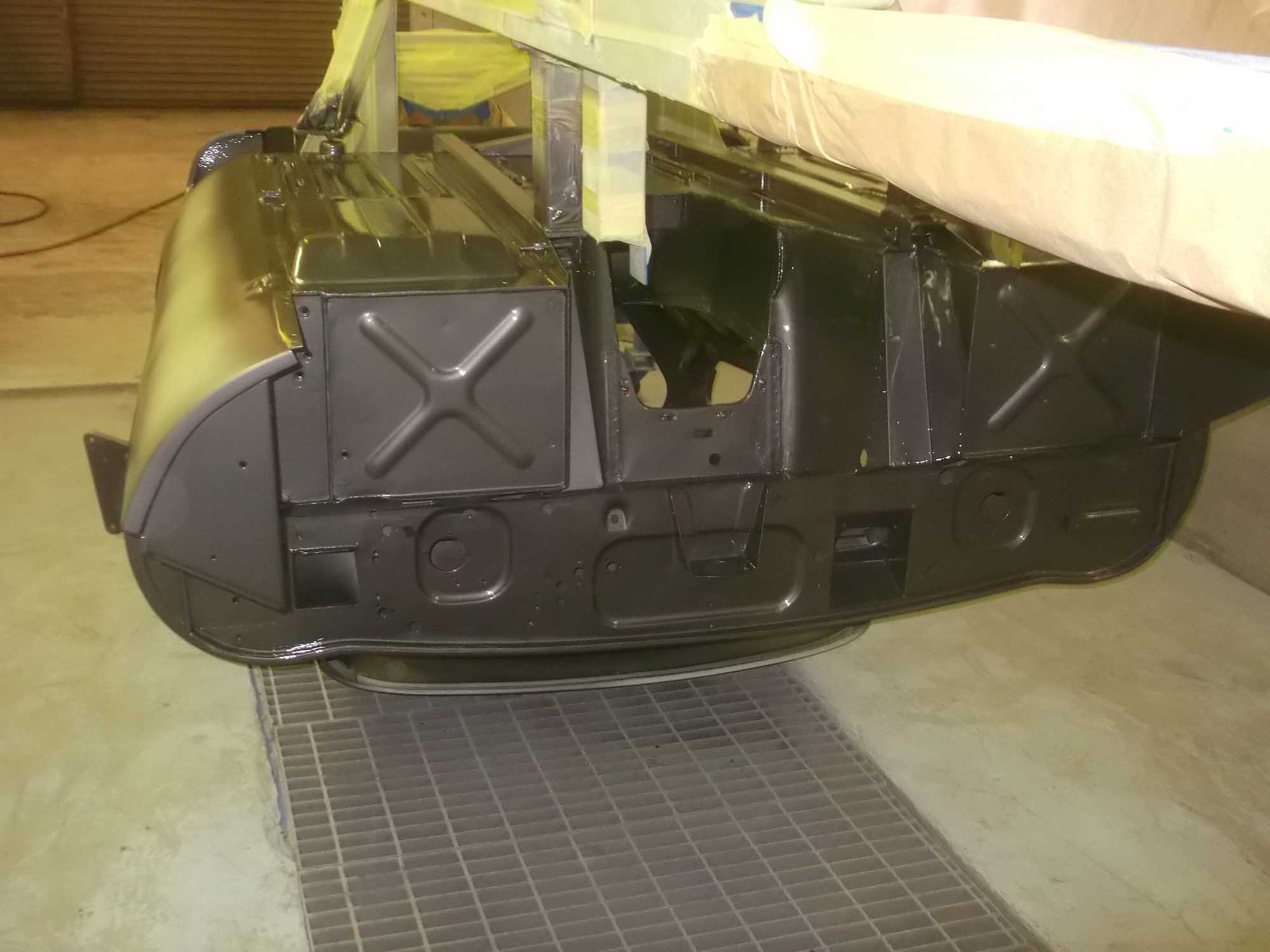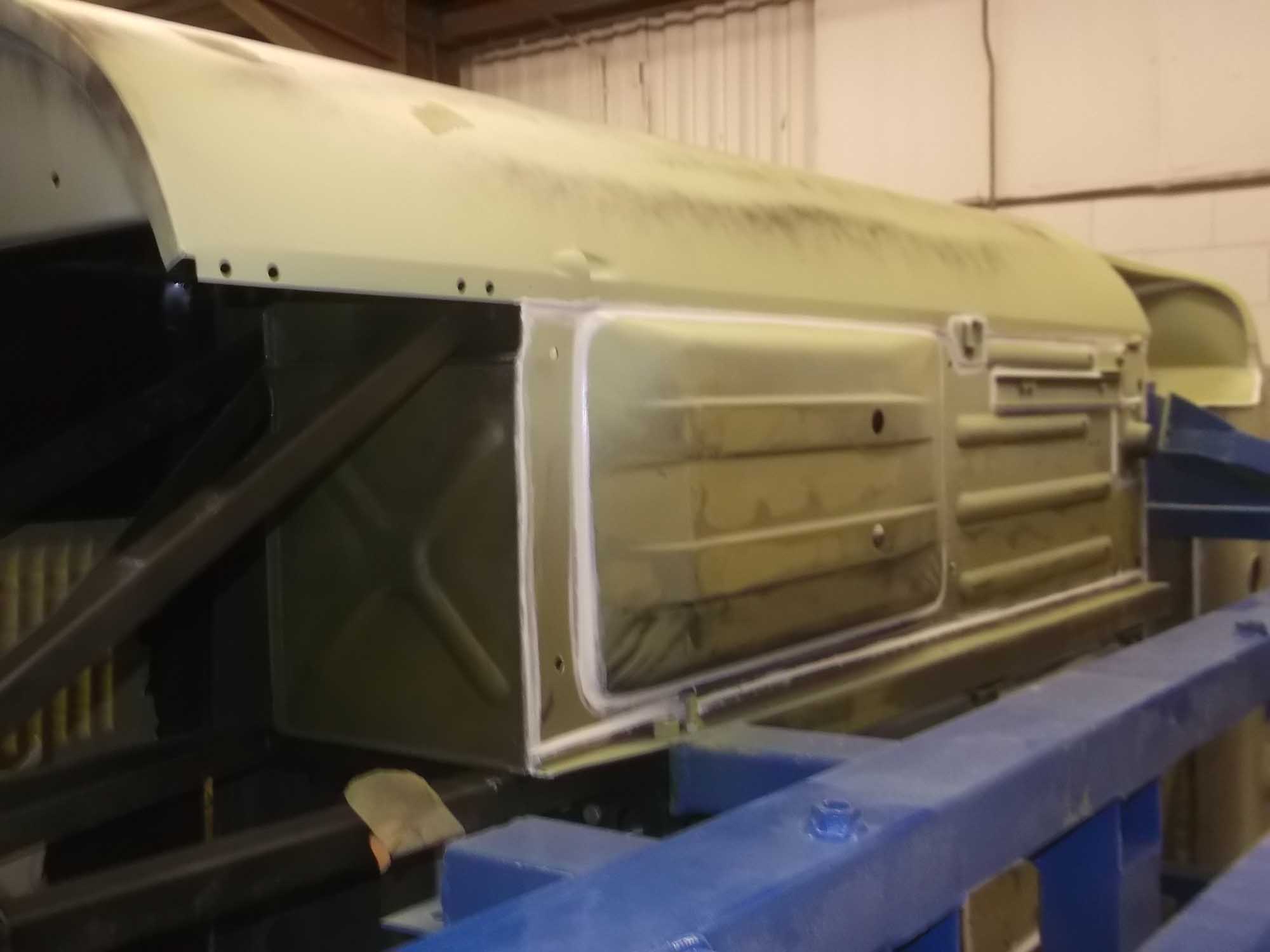 E-Type on jig, floor of vehicle sealed and ready for stone chip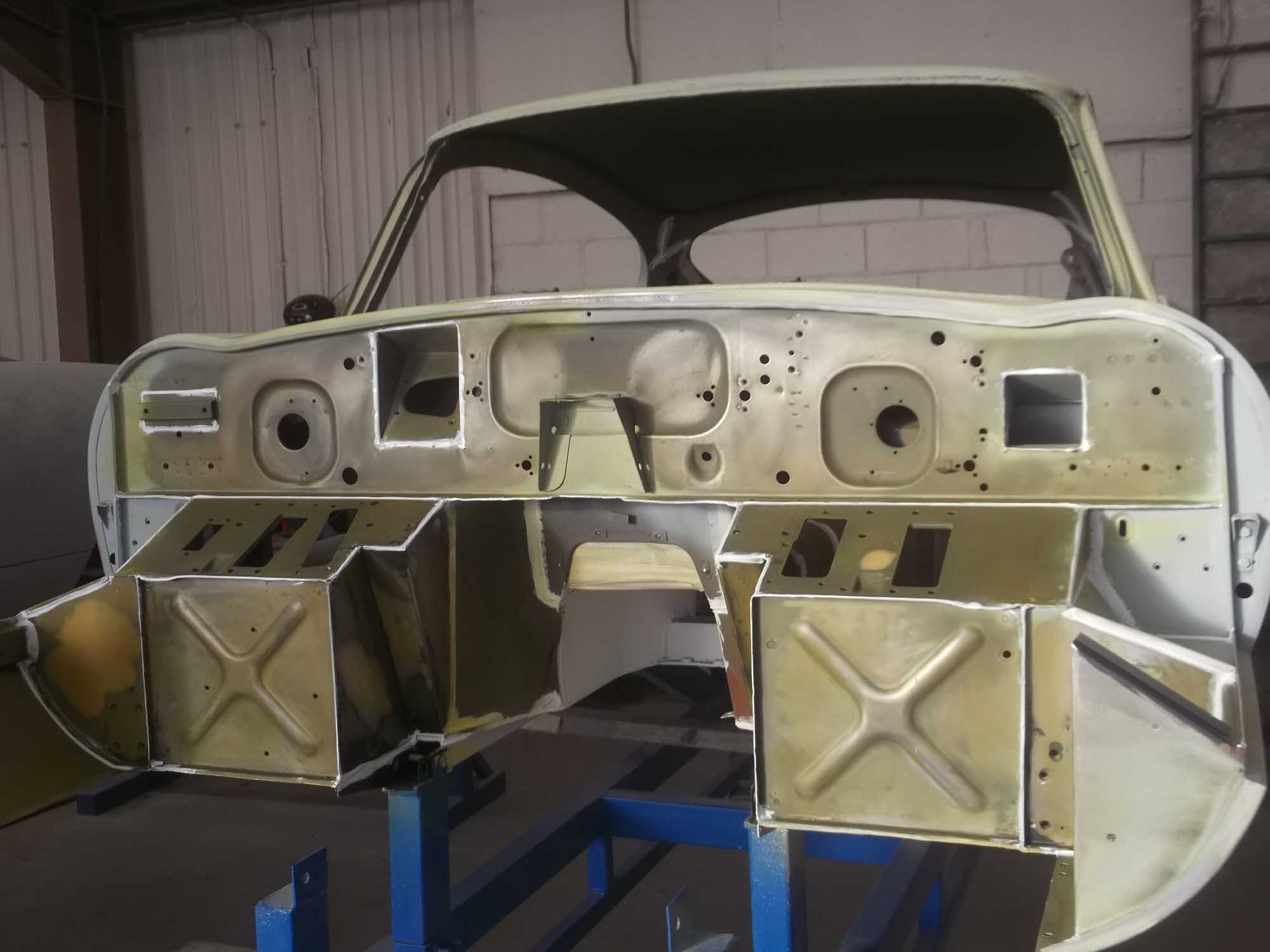 Bulkhead of E-Type Jaguar ready for primer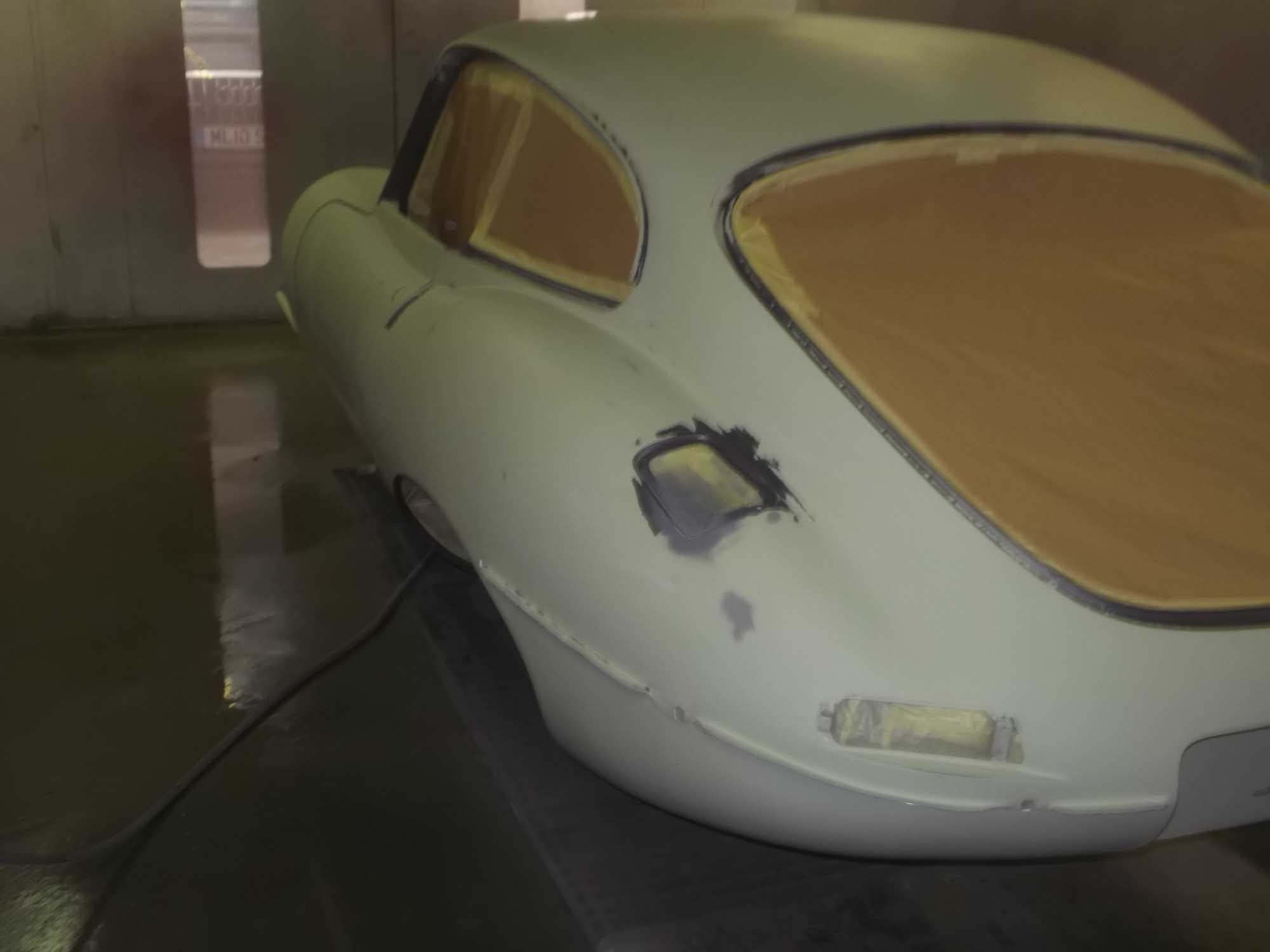 E-Type Jaguar in booth ready for top coat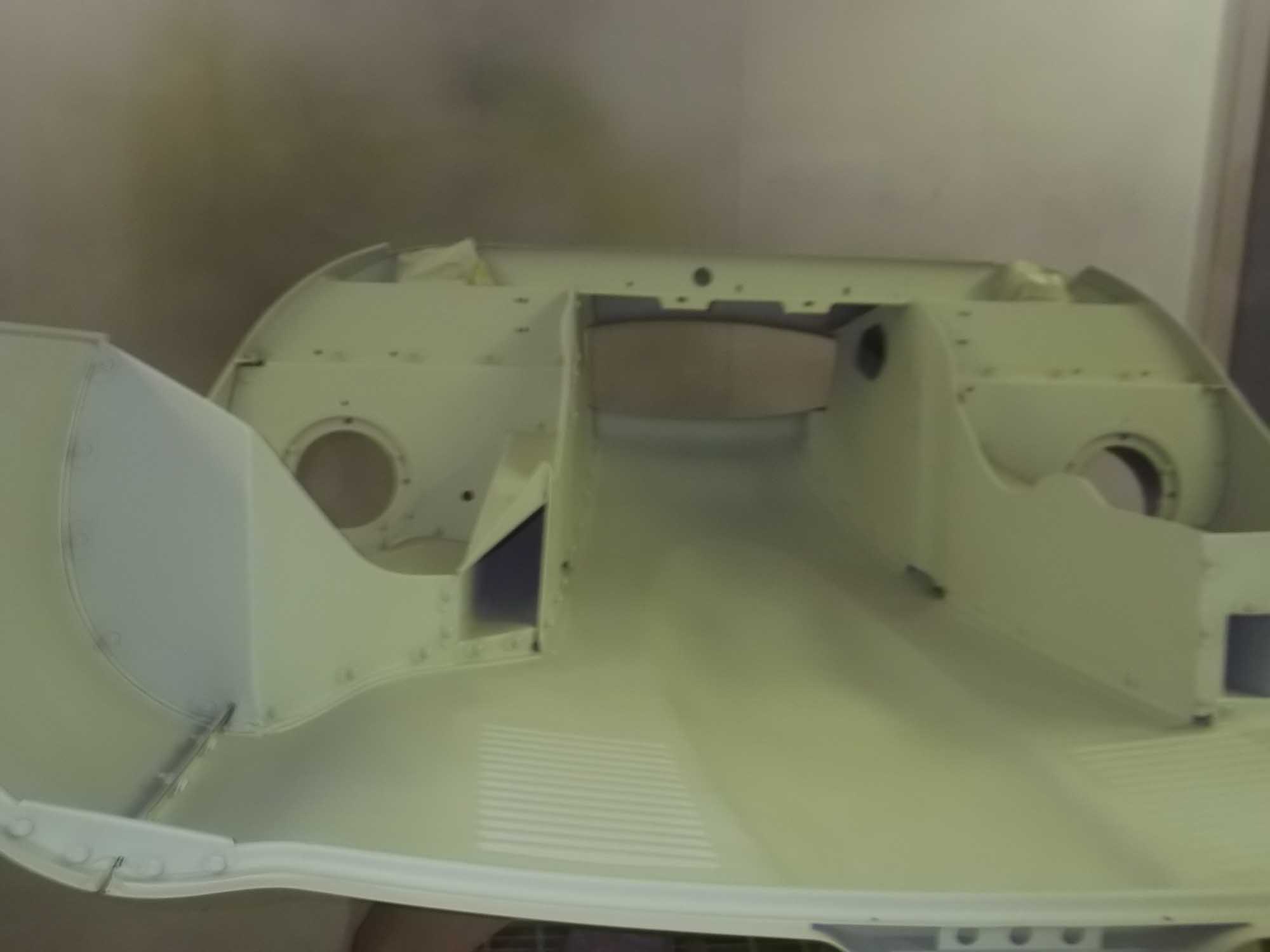 Underside of bonnet ready for top coat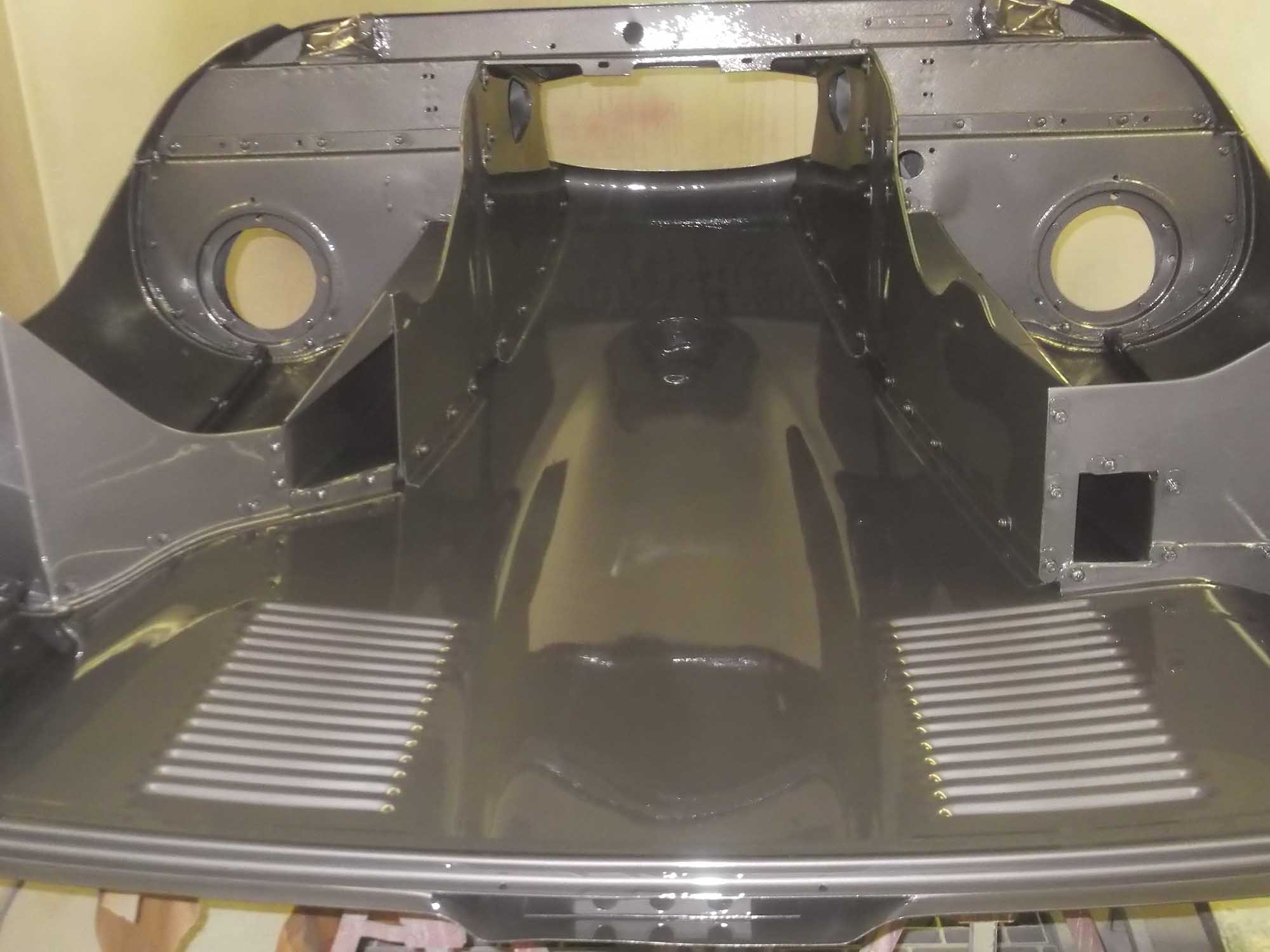 Underside of bonnet ready in top coat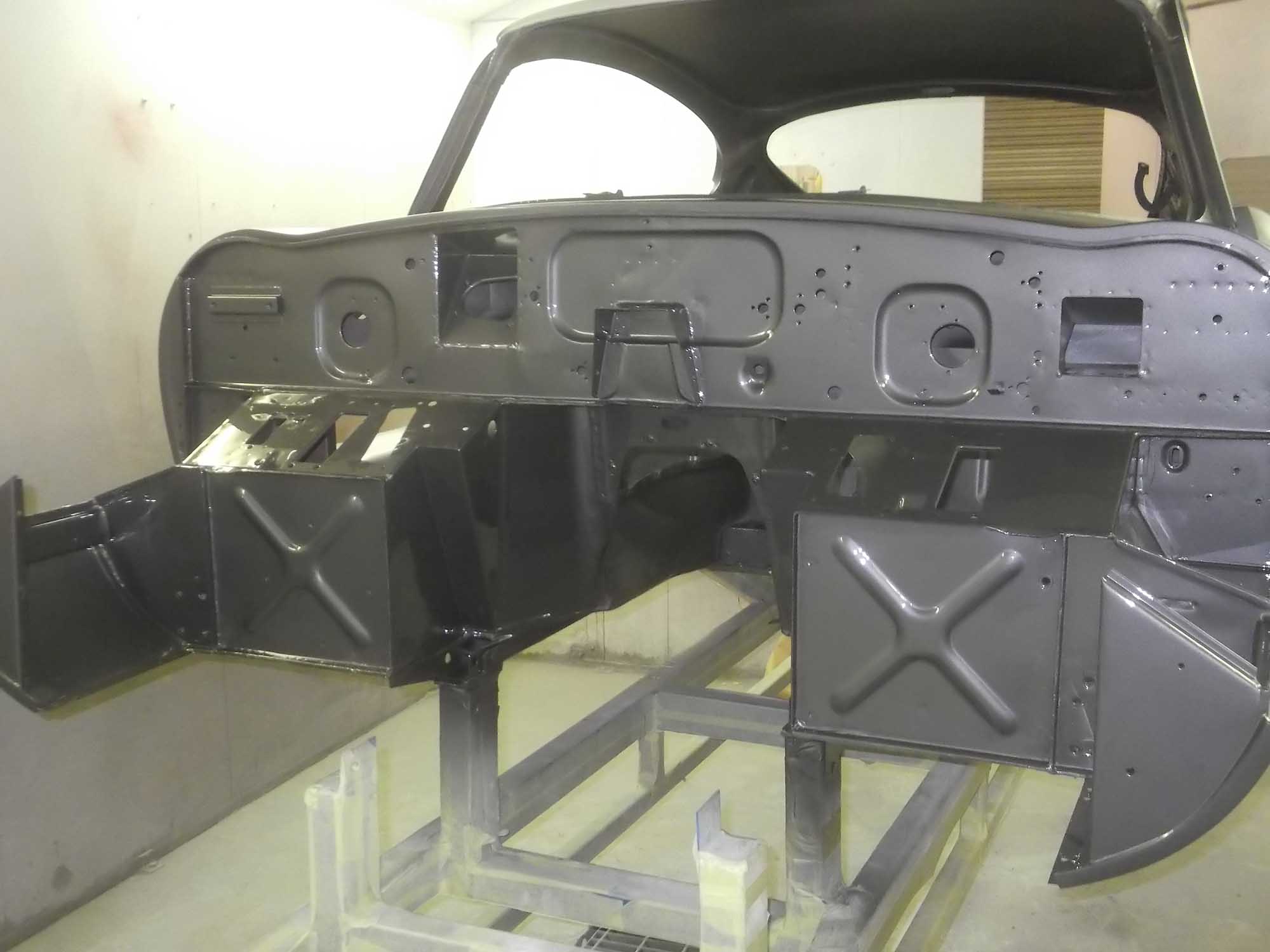 Underside, inside and bulkhead of E-Type Jaguar in top coat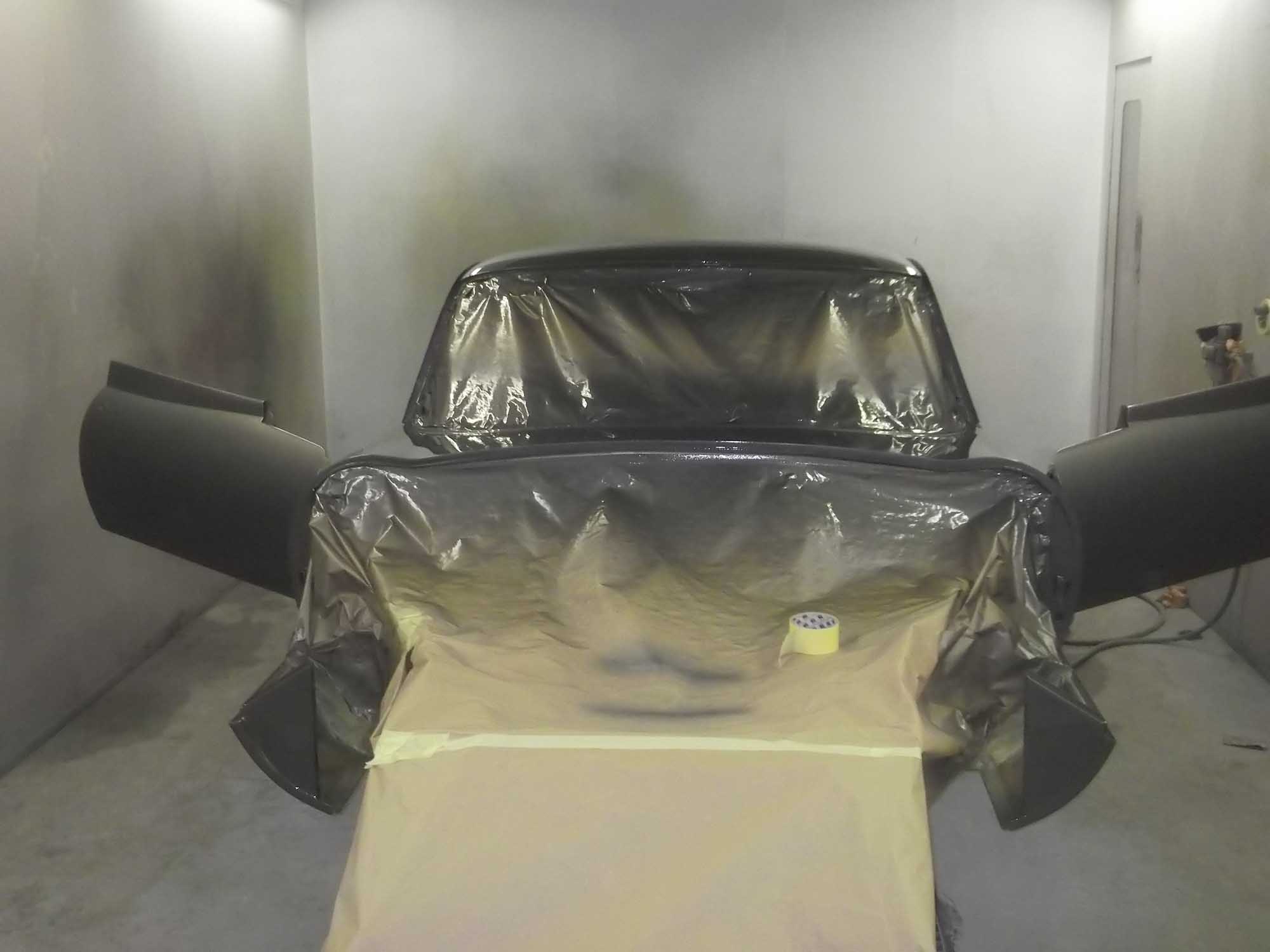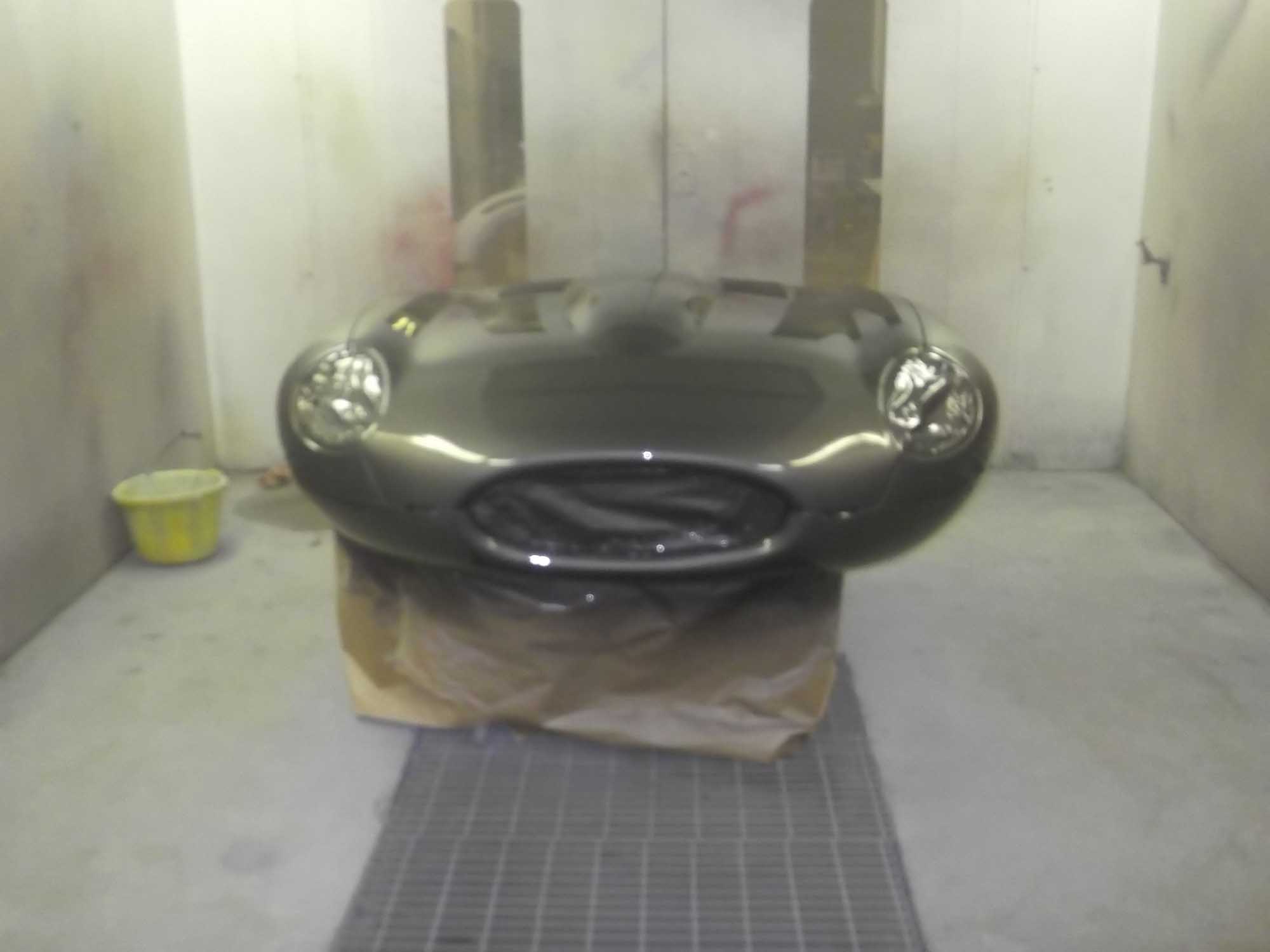 Varies shots of E-Type Jaguar sprayed in top coat – end result