1973 V12 E-Type Roadster
This 1973 V12 E-Type Roadster belongs to a London based customer.
The vehicle arrived at Jules Bodycraft stripped and ready for shot blasting. Sills inner and outer rear wheel arches, floor pan sections, sill closing panels and a new bonnet were fitted and paint work was commissioned to a concourse standard.
Once this restoration was complete the vehicle was returned to the owner for a re-fit and interior trim. We are now in the process of doing another full restoration for the same customer on a XK 140.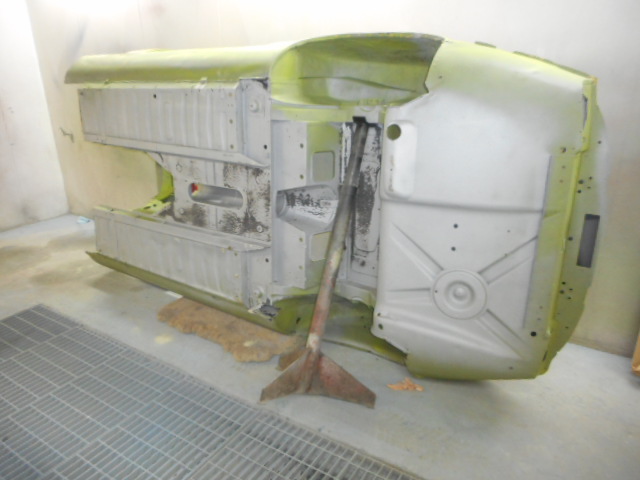 Underside of E-Type Jaguar shot blasted waiting for etch primer.
New rear wheel arch and rear sill section being fitted.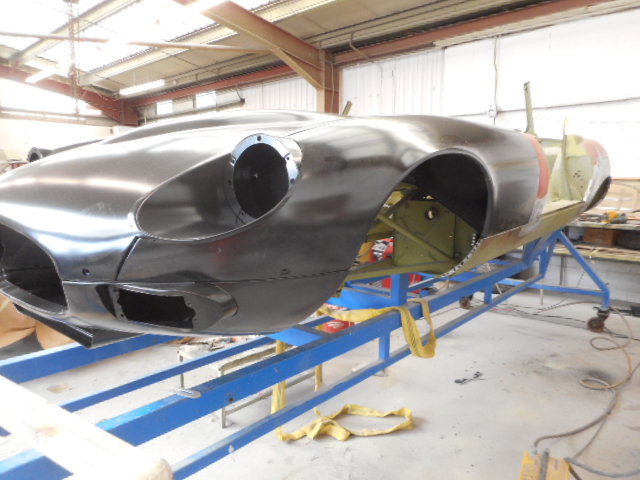 Aligning a new bonnet to the E-Type Jaguar.
E-Type Jaguar on roll over jig, exterior panel stripped to bare metal, bonnets and door being realigned.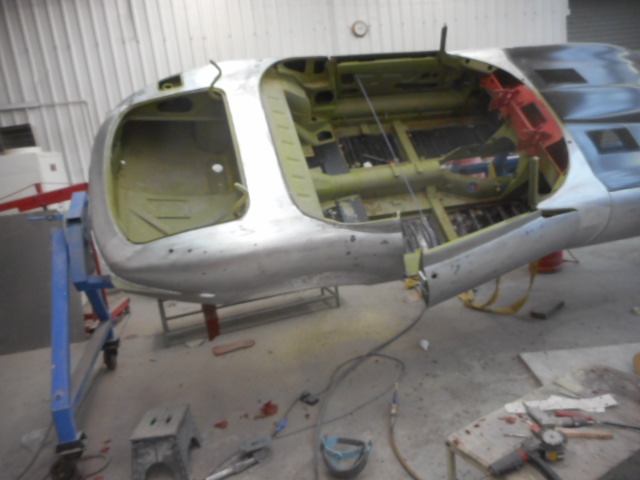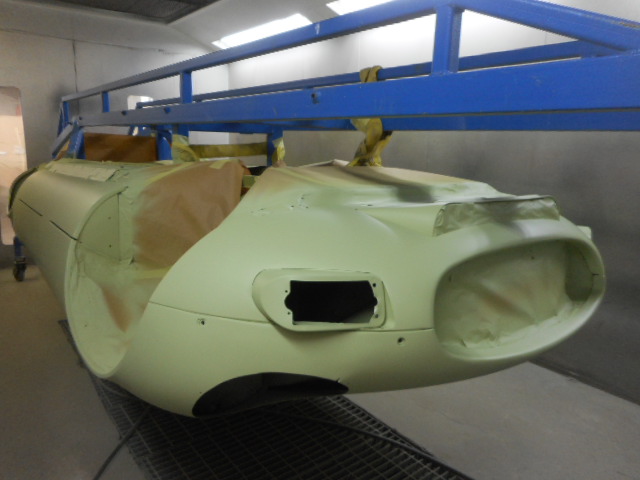 Body of E-Type jaguar on rollover jig – in the spray booth, in undercoat and primer filler.
Chrome bumper pre -fitted and ground to fit body correctly.